Art Around the World with Mrs. O : Spain
Art Around the World with Mrs. O : Spain
Mrs. O recently visited Spain. One of her first stops was to sit on this wall overlooking Toledo. She wanted to see the view painted by El Greco sometime between 1596 and 1600.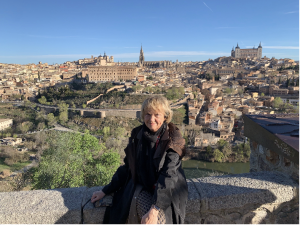 Here you see the painting by El Greco which now hangs in the Metropolitan Museum of Art in New York City. If you compare the two views it is easy to see that the Castle of San Servando on the left is accurately depicted, but many of the other landmarks are not correctly located. Of course, there are many more buildings today than in the 1600's. **El Greco's View of Toledo is in the Arts Attack Great Masters Library.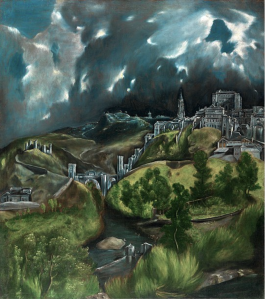 One of the most important places to visit on Mrs. O's list was The Alhambra, a palace and fortress complex in Granada, Andalusia, Spain. It is one of the best preserved examples of Islamic architecture and art. M. C. Esher, a Dutch artist of the mid 20th century, was inspired by the Moorish tile patterns that cover the walls of the Alhambra.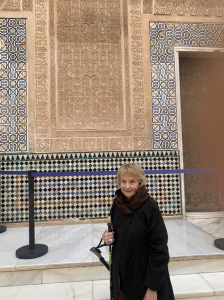 Arts Attack students study Esher in 7th grade, learning to create tessellations.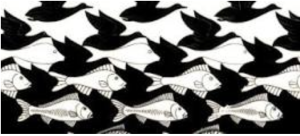 Tessellations by M.C. Esher.